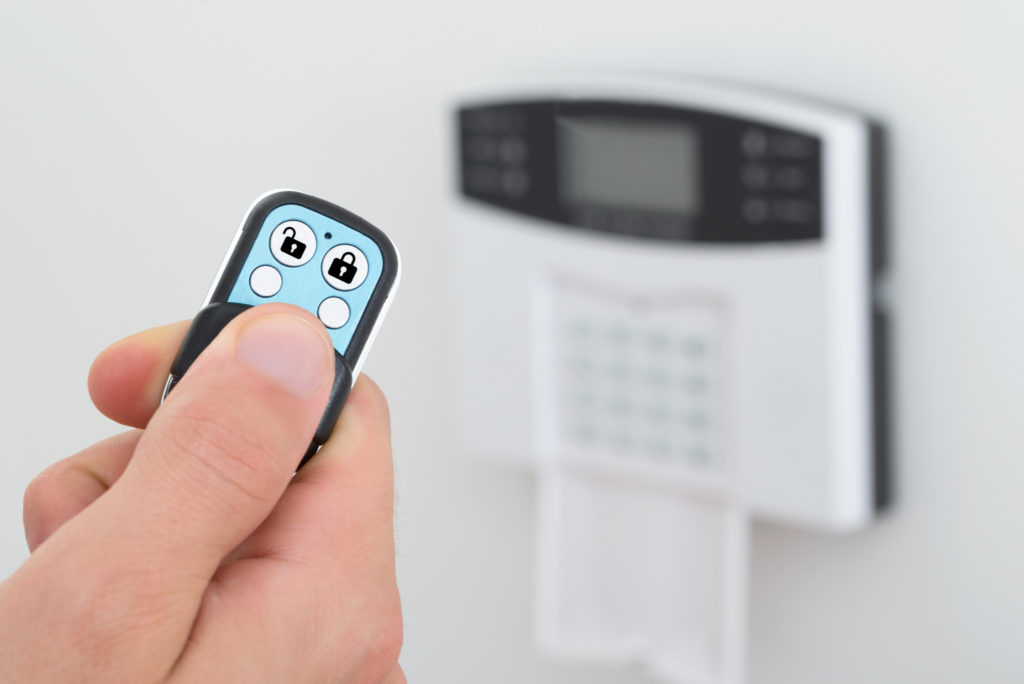 If you are looking for a digital door lock that offers the ultimate flexibility on how you can control the access to your home or business then this is the perfect choice to go for. A Keyless Remote Digital Door lock is designed and operates in a unique way that enables you to not only control but also monitor accessibility to your residence, office, commercial building or warehouse from anywhere over the internet. As the name suggests, this type of digital door lock can be operated remotely from your cellphone, tablet or any other device that is connected to the system and internet.
There is a lot more that you can always enjoy by installing a Keyless Remote Digital Door lock on your property. With it, you can always lock or open the door from wherever you are and also at any time without a problem. Besides, the door lock can also be programmed to easily communicate with other devices in your home. It has features that can notify you in the form of a text message in case someone enters or leaves the house. Despite the number of door locks that you have in your premises, you can easily control their access from your phone or tablet.
Digital Door Lock Singapore offers a collection of top notch Keyless Remote digital door locks that you can choose from based on the type, model or brand that you need. Our commitment is to deliver a wide range of highly efficient and reliable products so you area able to get just the right fix for your property. And, we are also keen on our prices to enable you acquire the best digital door locks more affordably.
Features of Keyless Remote Digital Door Locks
Keyless Remote Digital door locks offer diverse possibilities with regards to convenience and security. This is attributed to the high-end features incorporated in the design of this digital door lock. The following are key features of Keyless Remote digital door locks;
Internet-enabled locking and unlocking function
Number codes access
Automatic door locking and unlocking modes
Lockout functionality
Compatible with various Smartphones, tablets and other internet based devices
Door lock activity backup
There are several other features of Keyless Remote digital door locks that you can also find in various models and brands. The features usually vary from one model to another, thus, it is always recommended that you be very keen when shopping for the products in order to get one that is customized to your needs, budget and lifestyle. In case of any problem, we have a Customer Support team to offer proper guidance.
How a Keyless Remote Digital Door Lock Works
The features of a Keyless Remote digital door lock all work collectively to ensure safety and convenience when using it. To the user, this type of door lock works quite simply and is always very easy to operate despite the cutting edge technology incorporated in its design. After installation, our technicians will help you to link to your mobile phone, tablet or any other internet-enabled device that you prefer.
The system is installed onto your device as an application, which you can always operate from any location provide there is internet. In case the lock is installed on two or more doors, you will be able to control all of them from your device. Besides, you will also be able to monitor the accessibility to your property from the application.
A keyless remote digital door lock mainly operates on number code authentication, which is placed onto the lock. In case you want to gain entry into the building, you simply key in the assigned codes onto the system. Even if others may want to access the premises in your absence, you can simply assign temporary number codes for them to use. These codes can always be programmed according to your accessibility needs and preferences.
With this digital door lock, you can also create a schedule to limit access to your property only at specific times. Since it is connected to the internet, you are also able to get notifications via message whenever someone enters the premises or door lock system. On the other hand, you can also monitor the traffic into and out of the building. The system has a backup provision to keep a record of access including, times of entry and exit.
Depending on how you intend to manage access your premises, you can create a temporary or permanent access number codes for others. In case where you forget to lock your door, the application will also be able to tell you. As a result of this, you do not have to go back to the house to lock it up, you can simply initiate a command from your device to engage the door lock.
Advantages of Using a Keyless Remote Digital Door Lock
There are numerous reasons why Keyless Remote digital door lock is an ideal option for access control on buildings. The following are some of the advantages of installing this type of digital door lock in your residential or commercial establishment;
Connects to all standard Wi-Fi networks
Easy control of all the doors from a central location
Ability to monitor entry and exit of people from your premises in real time
Can effectively work with various models of smartphones and tablet
Larger memory space to store up to 1000 user codes
The Keyless Remote digital door lock can also effectively work with door bells and other security devices, making it even more convenient to use. Considering the advanced technologies applied in its design, the door lock can also be used in both condominiums, HDB, landed property, offices and commercial buildings.
Order the Best Quality Keyless Remote Digital Door Lock Singapore
Finding the best quality and affordable Keyless Remote digital door lock should never be challenging anymore. Simply place an order with us and you will have the lock delivered right at your doorstep. Our company also offers professional keyless access digital door lock installation services to ensure that the lock is perfectly set up where you want it.