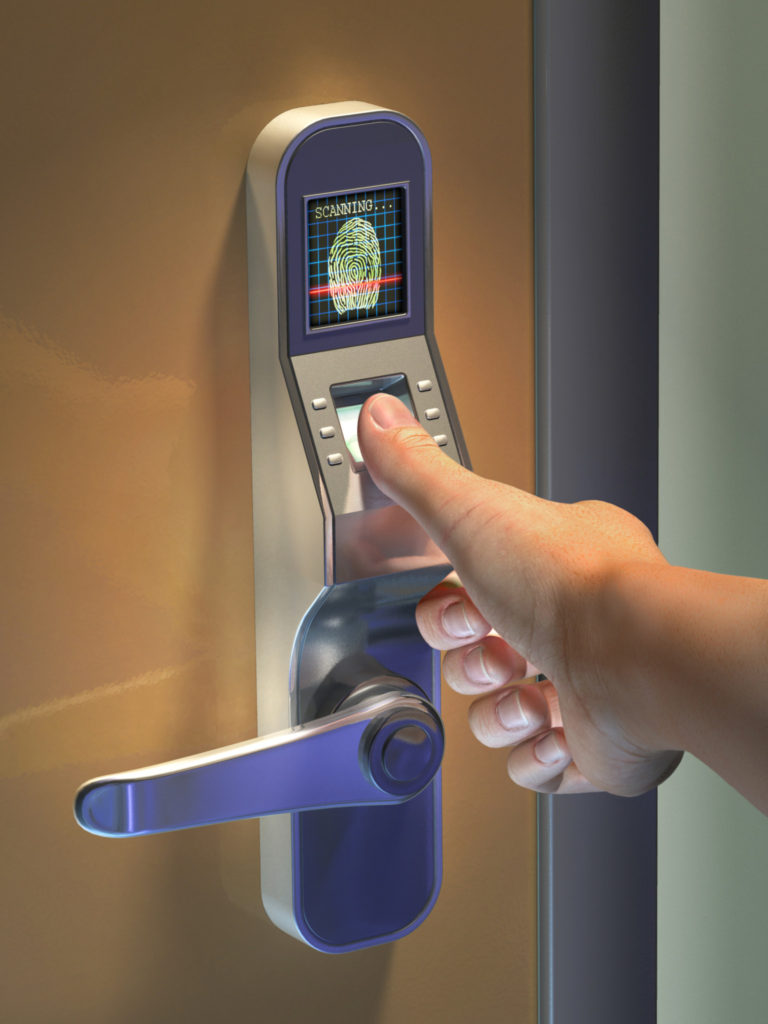 Biometric Fingerprint Digital Door Lock is one of the latest creations of the digital door locking technology. The door lock system is programmed to operate on biometric authentication, which is mainly based on the use of fingerprints for identification. In fact, the door lock works more like the fingerprint ID feature on cellphones and tablets, which makes it easy for the owner to operate but, almost impossible for unauthorized users to access.
At Digital Door Lock Singapore, we offer of a wide selection of Biometric Fingerprint Digital Door lock brands, models and types for residential and business property. We only digital locks from renowned brand that guarantee greater efficiency, security and reliability. We strive to include even more models and types of this door lock so you area able to get just the perfect match for your condo, hdb, landed property, office or commercial building.
All the products that we offer are tested and proven effective, and this gives us the confidence that every package meets the set standards. For greater satisfaction, we also have the most competitive prices in the market to enable all our customers get the best digital door locks at affordable rates suited to their budgets. Despite the type or model of Biometric Fingerprint digital door lock that you need, we can help you get the best quality for your budget.
Features of Biometric Fingerprint Digital Door Lock
Although Biometric digital door locks have been in the market for some time now, not many people are well informed on what they really are. Considering the diversity in our products, it is always advisable that you first familiarize yourself with every digital door lock in order to avoid making wrong choices. It is only by knowing the features of a Biometric Fingerprint digital door lock that you can tell if it's appropriate for the intended application.
There are various features of Biometric Fingerprint digital door locks. The following are the key features that make them convenient in securing buildings;
Fingerprint Access Control
Keypad programming
Automatic Locking Modes
Alarms and Intruder security
Independent battery power
Easy installation and operation
Other features of Biometric digital door locks also include, strong construction, versatility, wireless control among others. However, it should be noted that not all models and types of Biometrics possess these features. In fact, there are some features that you may not find in other models. Thus, it is always important that you are very keen when shopping for the products in order to get the best one that suits your specific needs.
How a Biometric Fingerprint Digital Door Lock Works
Based on the features of Biometric Fingerprint digital door locks, you can easily tell how it operates. But, there are just some basic pointers that you need to take note of in order to perfectly understand how it works. Once the lock is installed on your door, users are required to register their fingerprints or other biometric authentication elements into the system. This is done by simply placing your fingers onto the system's scanner, which scans and saves the information. With proper guidelines, you can easily do the registration by yourself but, we also have professionals that can help you with the set up.
Whenever one needs to access the building, they only have to place their fingers onto the lock, which will then scan and verify it then allow access if the fingerprints are recognized. This usually takes only seconds. Only those whose fingerprints are registered into the system can access the system. The door lock also has keypad, which can also be used for programming the system. When using this feature, you can also opt to include number codes for managing access control.
Similar to several other digital door locks, Biometric Fingerprint digital door lock also runs on battery. It is designed to use 4 AA alkaline batteries, which can last for up to 12 months without replacement. In case the battery power is low, the lock has an alert system and self-checking features to notify you. Remember, the door lock cannot function without power although its energy consumption is quite low.
With this kind of digital door locking system, you can also choose between manual and automatic locking modes. Manual locking mode means you have to physically shut the lock whenever you want it closed. Automatic on the other hand, requires that you set the time when you want the door to close. For example, you can set the system such that the door locks itself ten seconds after entry. There are also models of this door lock with Night Lockout Mode and Alarmed Bolt Mode.
Application of Biometric Digital Door Locks
There are quite a number of reasons why you should consider installing a Biometric Fingerprint digital door lock on your property. This kind of digital door lock is quite versatile in terms of application. It is mainly suitable for outdoor areas that are weather protected and indoors including, home offices, front doors, wine cellars, garages, guesthouses and storerooms. Besides, it can also be efficient for light commercial premises like, IT and computer rooms, boardrooms among others. We can always help you in choosing the perfect digital door lock system for every room in your home or business.
Benefits of Biometric Fingerprint Digital Door Locks
Installing a Biometric Fingerprint digital door lock in your building comes with a lot of benefits that will make your life much easier while also ensuring better security. The following are some of the advantages of using this type of digital door lock;
Fingerprint access, which is more secure
Optional locking modes
Sturdy construction for durability
Alarms to notify the owner in case of intrusion
Can be used in both residential and business property
Very little DIY maintenance
The Best Quality Biometric Fingerprint Digital Door Lock
There is only one place you can easily find the best quality and affordable Biometric Fingerprint digital door lock in Singapore. Digital Door Lock Singapore is the ultimate dealer and distributor that can deliver highly efficient Biometric and other digital door locks, and installation services.
Talk to us for the right Biometric Fingerprint Digital Door Lock and installation services Singapore!