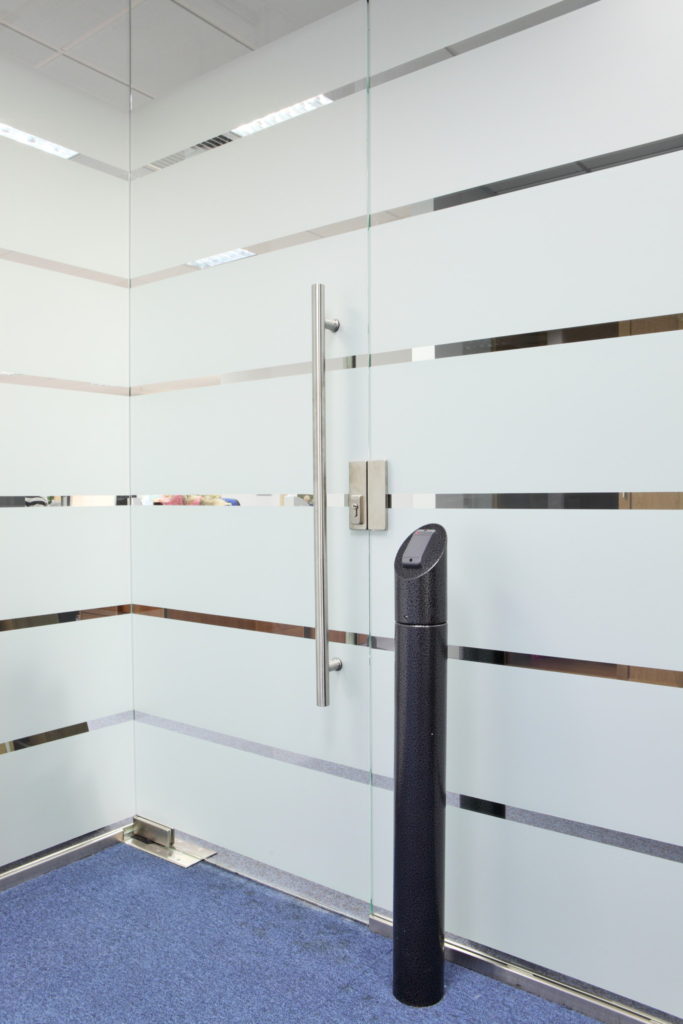 Commercial buildings in Singapore have been on the rise over the years and, this is mainly attributed to the growing economy. Unlike in the past whereby commercial buildings were only concentrated in urban centers, there are now a number of them coming up in most suburban parts of the country like Tampines and Jurong. However, two key issues still remain unsolved; access control and security. In case you own a commercial building or renting part of the establishment for a business, it is important to consider obtaining a commercial building digital door lock.
Using a digital door lock in a commercial building is a great way to manage accessibility and also secure the premises from intrusion. Digital Door Lock Singapore offers a huge collection of high quality digital door locks that you can use to secure the entire building or designated sections within the complex. And, we also have the most competitive prices in the market to ensure that both small, medium and large-sized business operators in commercial buildings are able to affordably acquire the best digital door locks for their establishments.
Benefits of a Commercial Building Digital Door Lock
To those who have used our commercial building digital door locks, you will agree there are several advantages linked to these products. By purchasing and installing a digital door lock in sections of or the entire commercial building, you are guaranteed the following benefits;
Easy control over who goes in and out of the premises
With a digital door lock, you can easily program the system to only open for specific people at given times. Besides, you can also set the doors to close at particular times even when you are not around. In case you acquire the Keyless Remote digital door lock system, you can even control the opening and closing of the doors from the comfort of your phone. Having digital door locks on all the entry points to the building will no doubt give you the absolute access control to the entire establishment.
Unlike conventional door locks that must be operated by mechanical keys, our commercial building digital door locks are enhanced with advanced authentication options including, Biometric Authentication, Security Tokens Authentication, Number code & Passcode Authentication. and RFID. This makes digital door locks very safe from various acts of intrusion. In fact, you can always choose the most convenient authentication method to use.
Instant intrusion alerts
For the safety of commercial buildings, our digital door locks are also designed with alarm systems, which will instantly inform you of any intrusion or attempt to compromise the system. During programming, the door lock system can be synchronized to your PC, tablet or smartphone so that an intrusion alert can be immediately dispatched to those devices whenever it happens.
Reduced congestion within the building
Considering the large number of people that often visit commercial buildings, congestion is a common occurrence that can impact inconvenience and even security threats. But, a digital door lock will enable you to easily control the movement of people within the building, making work much easier while also improving security.
Very economical
In every business, it is always in the interests of the owner to reduce expenses and maximize profits. And, a digital door lock is one of the best ways to fulfill these interests. Apart from our pocket friendly prices, commercial digital door locks can also save you from a lot of expenses. In fact, operating and maintaining a digital door lock costs almost nothing since most activities are DIY. You will not even need to hire someone to watch or operate the doors since all functions can be easily automated.
There is always great convenience that comes with using our digital door locks on commercial buildings. The full automation of the systems make life quite easier for even the disabled and seniors who may have problems accessing door locks. With our commercial building digital door locks, you will not have to deal with the stress of controlling the movement of people in and out of the premises manually, instead focus on the core activities of your establishment.
By choosing to acquire commercial digital door locks from our company, you are always guaranteed the best deals. And, this is mainly because we offer;
We have a team of dedicated Customer Service assistants, always ready to respond to your inquiries on short notice. Besides, we also make deliveries for all our products within given deadlines. Our company also offers customized digital door lock installation services that you can easily hire for the ultimate solutions.