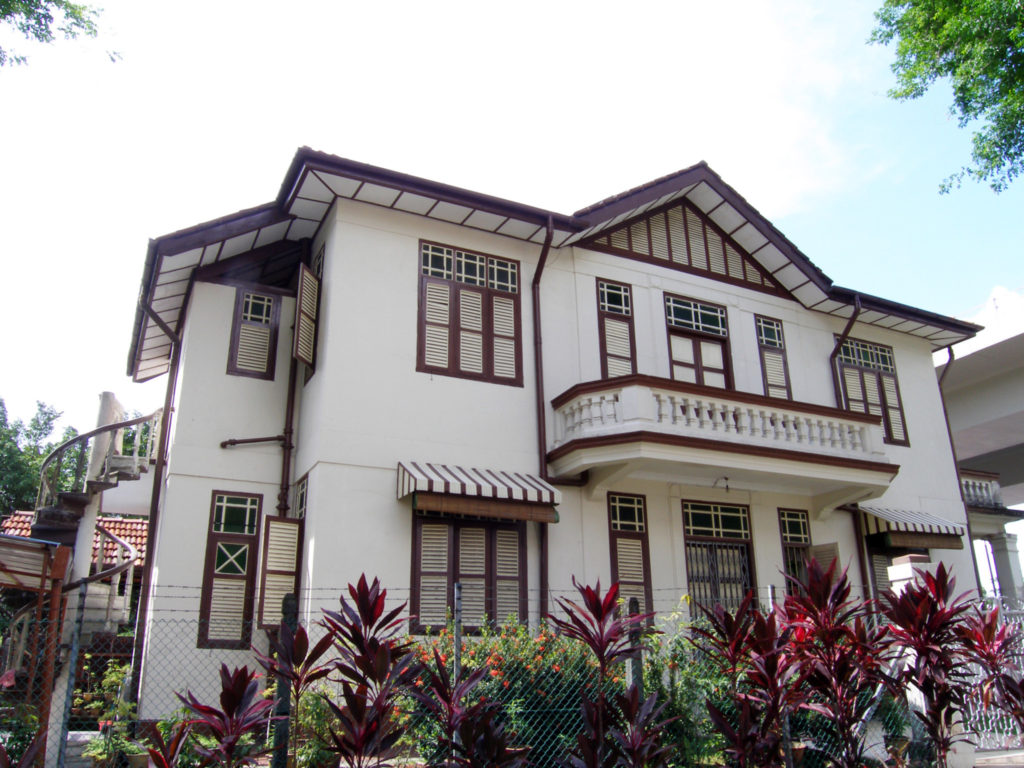 Landed property requires ownership of a title deed, which makes them more expensive than a number of residential property in Singapore. However, landed property shares a lot of features with condos like, private parking, gym and some may even have their own pools. Considering the huge investment incurred in obtaining a landed property, security is an important factor that must be given proper thought. Using a landed property door lock is one of the best ways you can improve security and access control on the property.
Digital Door Lock Singapore is the right company that you should always rely on for the best landed property digital door  lock. We offer a wide range of keyless digital door locks that you can choose from for the particular landed property that you are living in. Even if you may have a problem in choosing a suitable digital door lock for your property, we have experts to offer professional advice so every customer gets the best landed property digital door lock.
We understand that home owners usually have diverse demands when it comes to landed property digital door locks. Therefore, we always strive to deliver customized products that can meet the expectations of every customer. We focus on quality and affordability to enable every home owner get the best landed property door lock for less. In fact, we have the best quality and most competitive prices for keyless digital door locks in Singapore.
Using a Landed Property Digital Door Lock
Depending on the design of your home, budget and required security level, there are various kinds of digital door locks that we can recommend and offer including, Biometrics, Keypad PIN Access, Keyless Remote, RFID among others. Besides, digital door locks can be used in various sections of the property. However, it should be noted that these locks are specifically designed for use on doors or entrances.
Our landed property digital door locks can be used on the main entrance to the property or other doors in the building. And, we can help you in identifying the best digital locks for every section of the property. Our goal is to ensure that you are able to gain total access control of your property while also improving security.
Using these door locks is very easy once they are set up on your property. The entire system is automated and our technicians will be able to show you all the processes of how to operate it. We also offer digital door lock installation services and, are ready to assist you in every way to ensure that you perfectly understand how the system works.
Advantages of Landed Property Digital Door Lock
By obtaining and installing a digital door lock on your landed property through our company, there are numerous benefits that you will be able to enjoy. The following are some of the main advantages of having a landed property digital door lock;
Better Access Control and Security
Our digital door locks are all electronic and, enhanced with advanced technologies to enable you control accessibility to your property with so much ease and convenience. With a digital door lock, you can easily program the system to only open and close to specific people and also at specific times. Besides, you can also be able to keep track of traffic within your premises.
A digital door lock system is automated and, this ensures that it is not easily compromised by burglars and other unauthorized users. Once the system is set up, you can always choose the preferable authentication method to use in accessing the system. And, you can also change the settings at any time of need. In case of intrusion, the locks also have alarms to immediately alert you.
Economical
Securing a landed property can be very expensive, especially when you have to invest in guards and other sophisticated security systems. However, you do not have to incur all those when we can offer highly efficient products for less. Our landed property digital door locks are very affordable to buy as well as maintain. And, our company also has very fair rates in the market that can suit just any budget.
Easy to Install and Maintain
Another reason to always go for our landed property digital door locks is, they are very easy to set up and keep in good shape. In fact, installing a digital door lock on your property will not in any way interfere with the design of your home. Besides, there is very little maintenance required, which you can even conduct on your own. Whenever you buy the door lock and, hire our company for landed property digital door lock installation services, we will also offer professional advice on how to operate and maintain it.
Talk to us for the best quality landed property digital door lock and installation services Singapore.