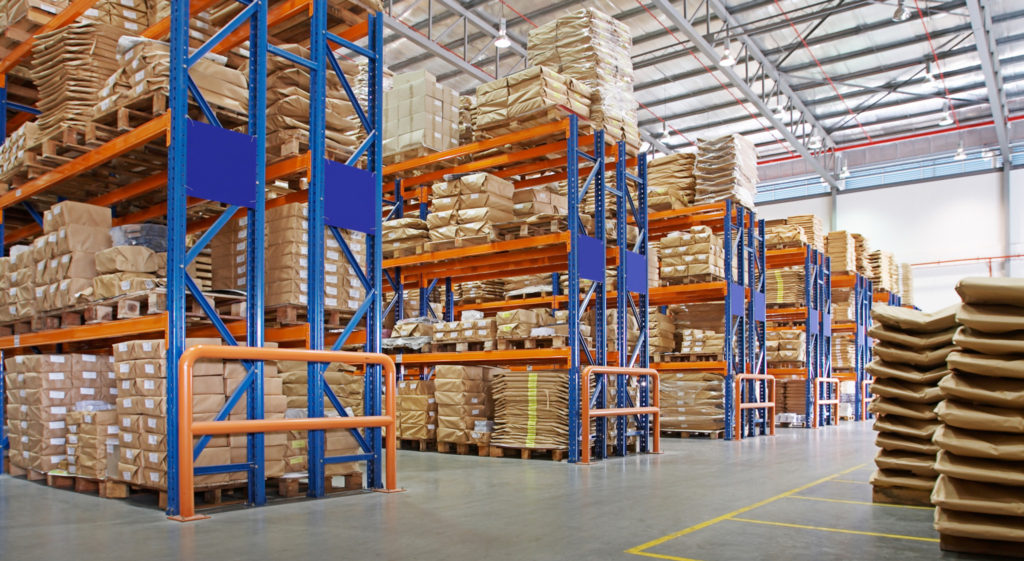 Warehouses are one of those premises that holds priced business possessions. However, maintaining security in warehouses has been a major concern to many business owners in Singapore. This is attributed to the challenges faced in controlling accessibility to the premises. Instead of worrying about such threats, simply get a warehouse digital door lock. Keyless digital door locks are a reliable and cost-effective option for improved security through efficient access control.
Most warehouse owners usually hire security guards or people to manually take charge of access control. In some cases, others also use conventional door locks. But, all these have not been effective considering, humans are always vulnerable to faults and, conventional locks are also easily compromised. In digital door locks, access control is automatically conducted by the system, which is enhanced with advanced technologies to keep away intruders.
At Digital Door Lock Singapore, we offer a wide range of the best quality warehouse digital door locks for various kinds and sizes of warehouses. Our products can also be obtained at very affordable prices that you can easily manage with your budget. Our goal is to make sure that all warehouse owners in Singapore can easily acquire the best digital door lock for their premises. And, we have a dedicated team of Customer Service assistants and dedicated electronic digital door lock blog to help you get just the perfect warehouse digital door lock.
Benefits of a Warehouse Digital Door Lock
There are numerous benefits that you will be able to enjoy with a warehouse digital door lock. The following are key advantages of using this door lock on your warehouse;
Enhanced Access control
When using a digital door lock, you can always choose who can access your warehouse and also when that can occur. Our warehouse digital door locks can be set to automatically manage accessibility to the premises according to the owner's demands. Depending on the type of keyless digital door lock that you are using, you can always program the system to open and close at designated times, and also grant access to specific people. Even with all these provisions, you still do not need mechanical keys to access the systems.
Proper security management
Handling the security of a warehouse can be very challenging, especially when it is a larger one. However, digital door locks are designed with diverse features that can easily help you to effectively ensure the security of the warehouse. For example, digital door locks can keep a log of the traffic into and out of the warehouse, which can be used when dealing with incidences of intrusion.
Our digital door locks also have unique authentication methods, which cannot be easily accessed by others. Based on what is convenient with you, the digital door locks can be accessed through, Biometrics, Security Tokens, Number codes among others. In case you suspect anything unfamiliar, you can also decide to change the accessibility options. However, these digital door locks also have alarm systems to alert you in case of any intrusion or even an attempt for the same.
Cost effective
Another reason to always choose warehouse digital door locks is, they are very economical in terms of operation and maintenance. Once the system is fixed, it has its own batteries (4 AA batteries) to power all the functions, which ensures you do not incur any additional energy costs. Besides, our digital door lock systems do not need elaborate maintenance procedures. In fact, most of the procedures are simple tasks that you can easily perform without necessarily hiring a professional.
Easy to Install and Operate
Contrary to what some may think, our warehouse digital door locks can effectively work in all kinds of doors. Whether your warehouse has wooden or steel doors, the system can be easily installed without any interference. And, our company offers customized digital door lock installation services that you can always get to ensure that your digital door lock is perfectly set up.
Despite the unique authentication methods of digital door locks, you do not need training in order to operate one. Whenever you acquire our products or installation services, our technicians will also show you how to easily operate the system for improved access control and security of your warehouse.
Instead of moving from one store to another in search of warehouse digital door locks, simply get in touch with us. We guarantee the following;
The best quality warehouse digital door locks
Huge selection of keyless digital door locks for all kinds of warehouses
The most competitive prices in the market
For the best warehouse digital door lock and installation services Singapore, do not hesitate to talk to us.