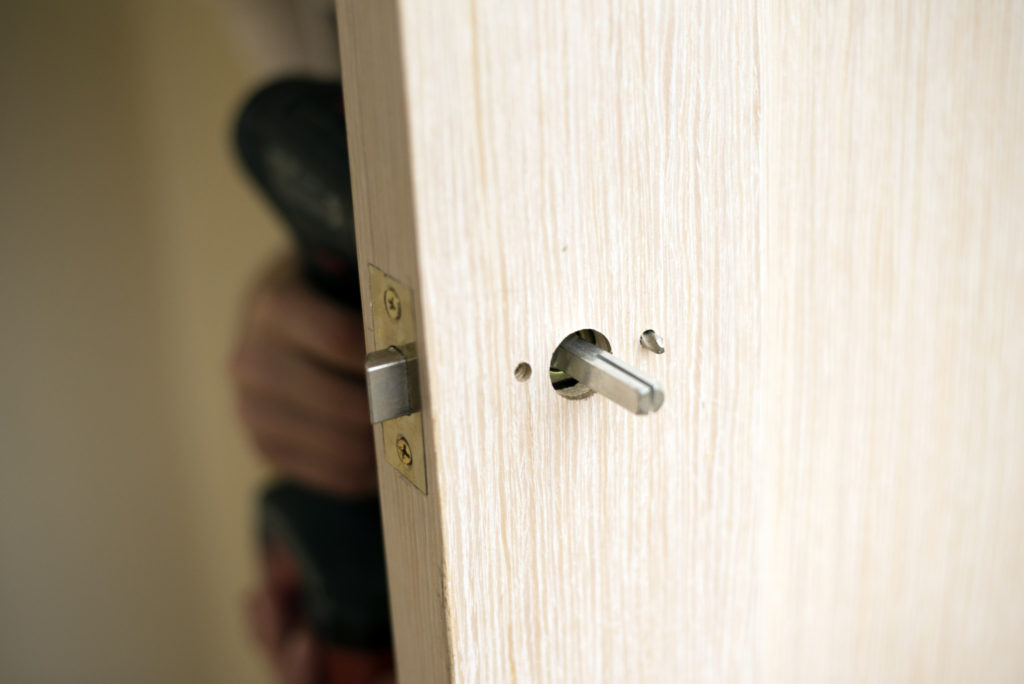 A Card Access door lock system is among the best automated door lock systems for residential and business premises that you should consider obtaining for enhanced access control and security. However, buying the lock is not enough to guarantee all these benefits. The lock must be installed correctly by an expert in order to perform efficiently. Instead of stressing over where to find Card access digital lock installation services, simply talk to us. Digital Door Lock Singapore is the best company for digital door lock systems installation in Singapore.
Card Access digital door locks are designed with advanced technologies and operated by special cards, which must be programmed into the system. One of the benefits of this type of digital door lock is, you can always set it according to your personal needs since it gives users total control over accessibility to the areas where it is installed. On the other hand, its intelligent design also makes it very difficult to compromise, thus, better security.
Similar to other digital door locks, Access Card digital locks are automated and, this is one of the key aspects that make it ideal for securing various premises. Our technicians are well trained with experience in digital door lock system installation do deliver a perfect job that will enable you to experience all the benefits of owning a digital door lock. And, our work is never done until we test the system and confirm that it is working properly.
Customized Card Access Digital Door Lock Installation
Generally, digital door locks are installed on doors or main entrances to buildings. However, we usually take a unique approach in every installation project to ensure that your specific demands are met. Besides, we always use the best digital door installation equipment and technologies for lasting solutions. By relying on us for installation, you will never experience common hitches while using your Card Access digital door lock.
Whenever you hire us to install a Card Access digital lock on a building, we will first check the property to determine all the aspects that could have an impact on the installation process. Our technicians will carefully inspect where the lock will be installed in order to know the right tools and equipment to use although, our door locks can be successfully installed on all kinds of doors.
A card access digital door lock works as a unit but, relies on different components. As a result of this, we will also carefully inspect the digital door lock to make sure that all the components are included. Checking the door lock system in prior also helps in making sure that nothing is missing. We would not wish to halt your project simply because of a missing door lock component, hence, always make sure that everything is in place before we begin.
Our company will also prepare and give you a free quote for the Card Access digital lock installation before we start the work. From the quotation, you will be able to know exactly know what to expect from our services. The quote is prepared at no cost and will highlight all the requirements for the job. It is only after you accent to the free quote that our technicians will begin the work.
Depending on how you want to control accessibility in your building and the level of security required, we can install the lock on one or more doors. Our technicians will be able to advise you on the best places to install the system. However, we can also install the door lock system according to your specific instructions. Our goal is to make your system so unique and discreet for improved security.
When installing digital door locks, we are always very keen to ensure that every component falls into place. Besides, our technicians always handle every task with so much care to avoid causing damage to any component. We always follow all the necessary safety precautions so your work goes on as planned. And, our company will take responsibility for any inconvenienced that might arise from our actions in every digital door lock installation project.
Testing and Programming the Card Access Lock
After we finish installing your Card Access door lock, we will also conduct testing for the system to make sure that it is functioning as desired. A card access digital door lock is operated by a special card, which must be programmed into the system. Therefore, our technicians will also assist you in setting up the system according to how you want it to work.
For the card to be programmed with the system, we will ask you to provide certain personal information like, your names, unique number code or any other access tools depending on the authentication methods of the lock. In case you intend to use more than one card with the system, you can either decide to register all under your name or include other people's details. As soon as the registration is done, we will also conduct tests to see if all the access functions are working.
In case any problem is detected during testing, our technicians will ensure that it is properly fixed. Besides, we will also educate you on how to effectively operate the Card Access door lock. Since the digital door lock can be programmed, we will also show you how to change the settings whenever you wish. Although our digital door locks do not require a lot of maintenance, our technicians will also give you some knowledge on how to perform simple maintenance tasks.
Benefits of Installing a Card Access Digital Door Lock
There are several advantages of installing a Card Access digital door lock in a residential or business premises. The following are key benefits of using a Card Access digital lock system;
Easy access control and improved security
Cost effective in terms of power consumption and maintenance
Keeps track of who enters or leaves your premises
At Digital Door Lock Singapore, we can offer you customized and affordable Card Access digital lock installation services.